The Y Hangar Fixing System
Artrys Y hanging systems can be used for both vertical and horizontal panel layouts. The AY hanger is attached to the AYP profile. The AY is used to hang the ACP cassettes and fits neatly in the cut-outs on their sides.
In order to stiffen the connection and absorb any shocks a rubber cap is inserted at the AY hangers - the caps are available in three colours.
ARTRYS Y PROFILE -
AYP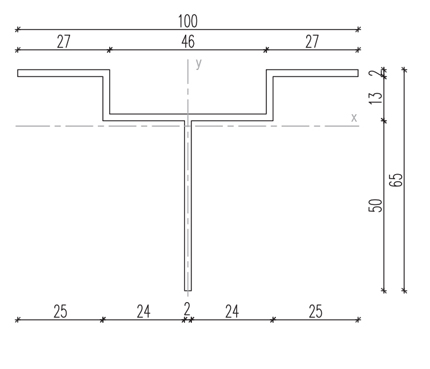 Material:
Aluminum EN AW 6060 T6/T66
DATA FOR PROFILE AYP:
Jx = 10,67 cm4
Jy = 19,67 cm4
Wx = 2,20 cm³
Wy = 3,93 cm³
A = 3,52 cm²
Weight = 0,96 kg/m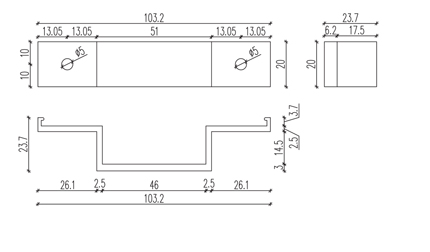 Material:
Aluminum EN AW 6060 T6/T66
CONNECTION WITH THE ATTIC AND GROUND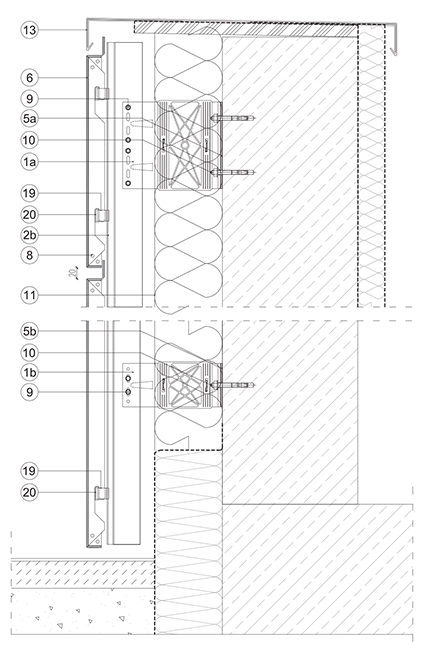 | | |
| --- | --- |
| 1a. | ARTRYS BRACKET LARGE PASSIVE - BLP X |
| 1b. | ARTRYS BRACKET MEDIUM PASSIVE - BMP X |
| 2b. | ARTRYS L PROFILE - ALP 45/55/2 |
| 5a. | ISOLATOR LARGE - PVC L |
| 5b. | ISOLATOR MEDIUM - PVC M |
| 6 | CLADDING PANEL |
| 8 | RIVET |
| 9 | SELF-DRILLING SCREW |
| 10 | ANCHOR |
| 11 | MINERAL WOOL WITH VEIL |
| 13 | FLASHING |
| 18 | ARTRYS Y PROFILES - AYP |
| 19 | ARTRYS HOLDER - AY |
| 20 | ARTRYS GUM |
EXTERNAL CORNER CONNECTION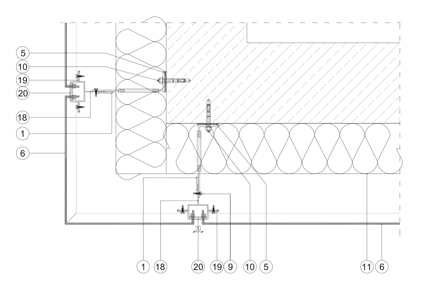 1
ARTRYS BRACKET PASSIVE - BLP X/BMP X
5
ISOLATOR - PVC L / PVC M
6
CLADDING PANEL
9
SELF-DRILLING SCREW
10
ANCHOR
11
MINERAL WOOL WITH VEIL
18
ARTRYS Y PROFILES - AYP
19
ARTRYS HOLDER - AY
20
ARTRYS GUM
WINDOW CONNECTION -
HORZONTAL GLYPH, WINDOWSILL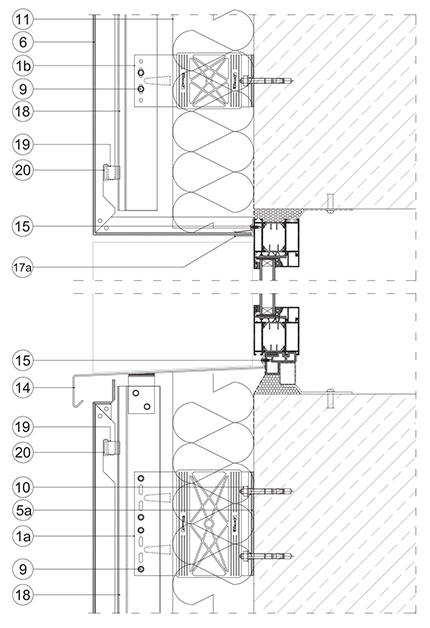 | | |
| --- | --- |
| 1a. | ARTRYS BRACKET LARGE PASSIVE - BLP X |
| 1b. | ARTRYS BRACKET MEDIUM PASSIVE - BMP X |
| 5a. | ISOLATOR LARGE - PVC L |
| 5b. | ISOLATOR MEDIUM - PVC M |
| 6 | CLADDING PANEL |
| 9 | SELF-DRILLING SCREW |
| 10 | ANCHOR |
| 11 | MINERAL WOOL WITH VEIL |
| 14 | WINDOWSILL |
| 15 | SELF-TURNING SCREW |
| 17a. | ARTRYS WINDOW PROFILES - AWP1 |
| 18 | ARTRYS Y PROFILES - AYP |
| 19 | ARTRYS HOLDER - AY |
| 20 | ARTRYS GUM |
WINDOW CONNECTION- -
VERTICAL GLYPH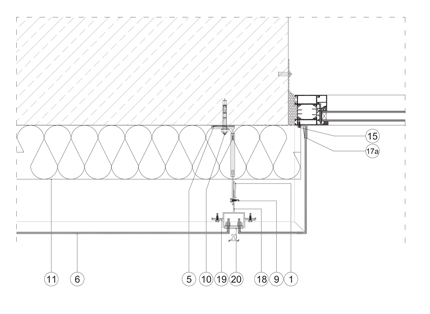 | | |
| --- | --- |
| 1 | ARTRYS BRACKET PASSIVE - BLP X/BMP X |
| 5 | ISOLATOR - PVC L / PVC M |
| 6 | CLADDING PANEL |
| 9 | SELF-DRILLING SCREW |
| 10 | ANCHOR |
| 11 | MINERAL WOOL WITH VEIL |
| 15 | SELF-TURNING SCREW |
| 17a. | ARTRYS WINDOW PROFILES - AWP1 |
| 18 | ARTRYS Y PROFILES - AYP |
| 19 | ARTRYS HOLDER - AY |
| 20 | ARTRYS GUM |